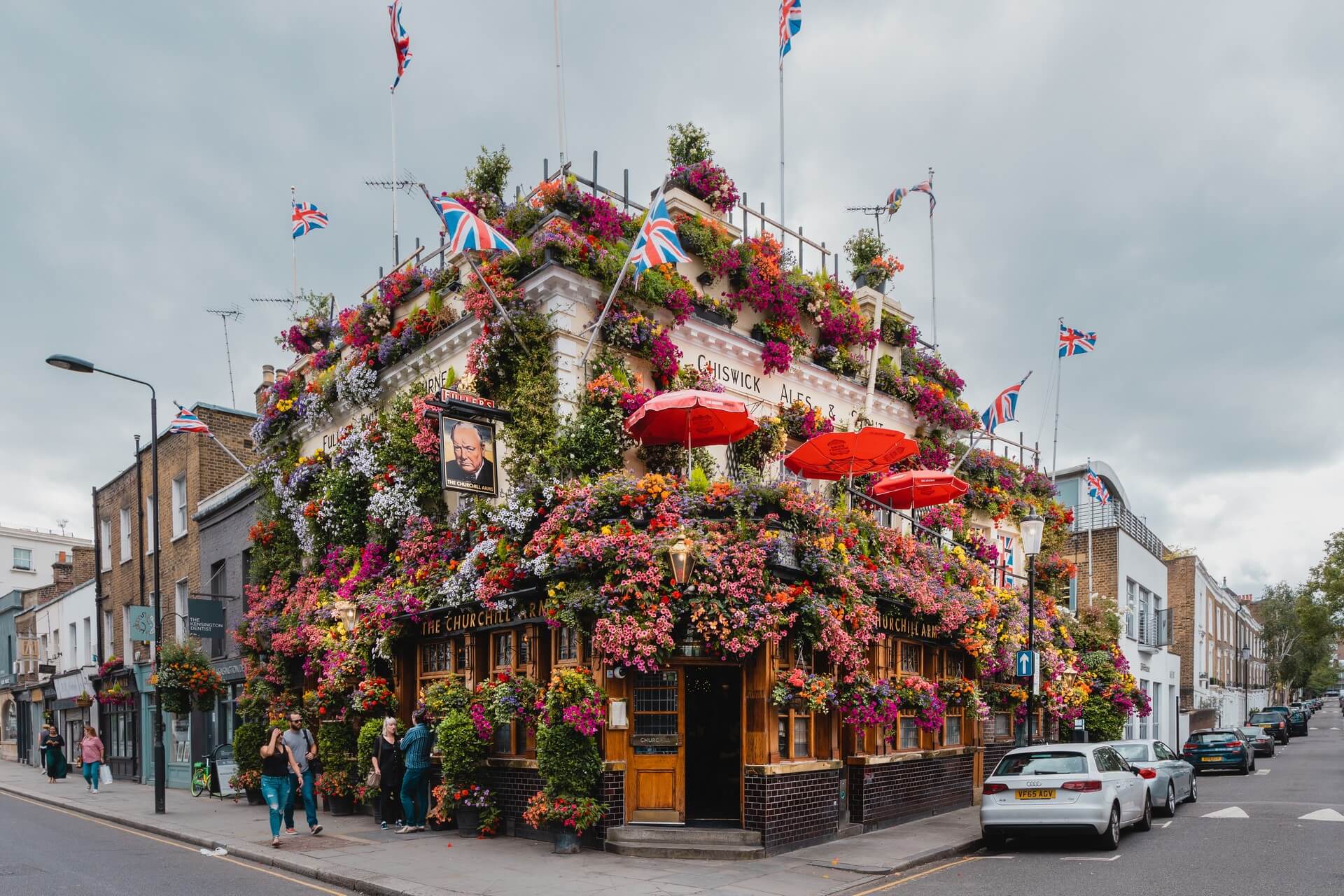 About The Churchill Arms
The Churchill Arms was built way back in 1750, making it one of the older and more historic pubs worth visiting in London.
In the 1800s, Winston Churchill's Grandparents were regular visitors which eventually led to the naming of the pub after World War 2. Step inside today, and you'll find plenty of Churchill memorabilia hanging from the walls.
The pub has other claims to fame worth mentioning too; our beautiful flower displays earned us a reputation as one of very select few pubs that can claim to be a Chelsea Flower Show winner! Plus, we we're also first pub in London to serve delicious Thai food alongside our ales.